This kit has been specially design to repair Polyurethane Bumper bars. Such as the ones found on the Holden HSV.
Polyurethane bumpers can not be plastic welded using a hot air gun method. This is because PUR plastic is a thermo-set plastic, which in short means that it does not melt when exposed to heat (it just burns).
Instead we use a two part polyurethane mixture which mimics the original manufacturing process of PUR plastics to get the best possible repair.
Our PUR Urethane bumper repair kit comes with everything you need to repair PUR bumpers including:
3 grades of PUR repair epoxy to suit the rigidity of yourbumper. Flexible, Semi Rigid and Rigid.
Epoxy dispenser gun
Plastic Surface Prep and Poly Plastic Primer to make sure your bumper is cleaned and primed ready for repairing.
Fiber tape for reinforcing repair areas
Finishing Epoxy for making the finished product look great.
Repair instructions so that you will know exactly how to get the perfect finish.
Trimfix Supplies has all the products and know-how for repairing Polyurethane bumpers.
For repairing all other heat weldable automotive plastic parts see out Plastic Welding Kit for Panel Beaters.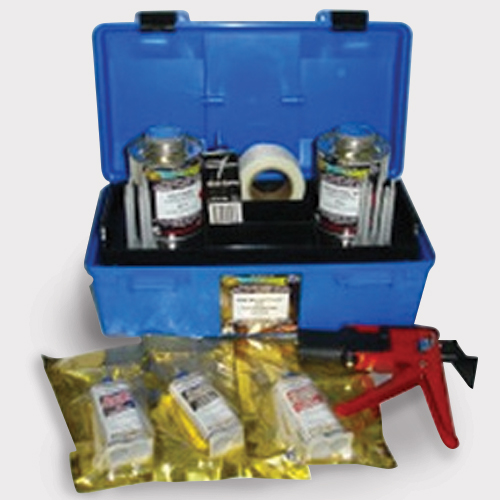 Sure Mix Urethane Repair Products
Sure Seal Urethane Fillers​