NU-Vision Headlight Clear
The Nu-Vision Headlight Clear restores opaqued and faded headlights to practically new condition.
Simply scrub back the old oxidised coating on the headlight then apply a layer or two of Headlight Clear.
Available as a complete do it yourself kit, with all sand papers cleaners and polishers.
We also have the Low Bake Method which mimics the OEM production method.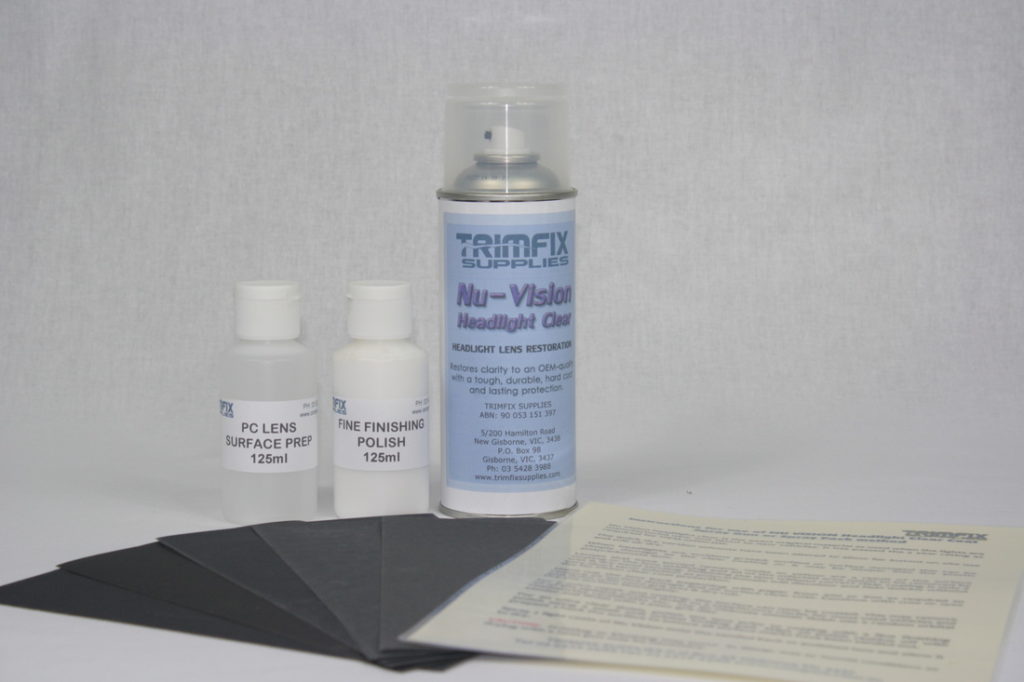 Watch the demo video to see the Headlight Clear in action.
Low Bake Method Headlight Restoration Kit
The low bake method will actually bring headlights back to OEM standards.
 The Nu-Vision Headlight Clear repairs and restores opaqued and faded headlights to practically new condition.
It fully complies with 5 year OEM standard ratings.
Works on all headlights, great on ultra clear ones. The chemical mixture is slightly different from the standard clear coating.
However, it does require the use of an oven to help the mixture dry. The Low Bake Mixture does not come in a spray pack.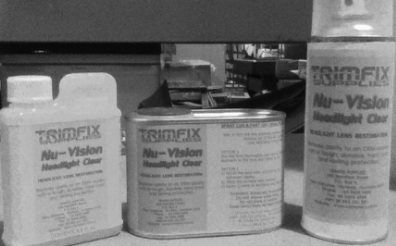 For the most professional headlight restoration finish use our Nu-Vision Clear Coating.
This clear coating is the exact same as used on the new car headlights to specified standards.
Simply polishing headlight lenses does not produce a lasting finish as the polycarbonate plastic used on headlight lenses must be protected from humidity and moisture atmospheric conditions in order to last.
Polishing alone may only last a few weeks at the most. The use of inferior lacquer coatings may also see the coating crazing, flaking or delaminating which will result in poor performance of the headlight beam.
Nu Vision will give the best possible and longest lasting results when applied to correctly prepared headlight lenses.