Vinyl and Leather Repair Kits
Everything you need to make professional repairs to vinyl and leather automotive interiors.
This vinyl and leather repair kit is the backbone of some of Australia's best mobile trim repair businesses
With our Velour Fabric Repair Kit you can repair…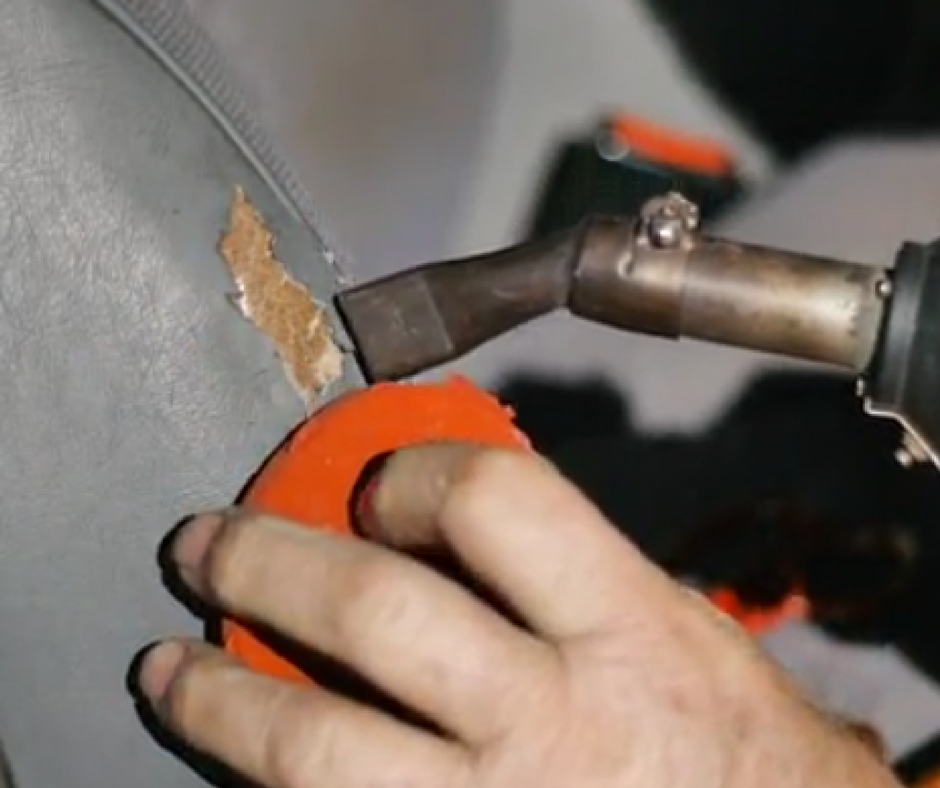 Repair tears and cuts in vinyl
Our special vinyl welding compound, grain pads and colouring system included in this kit repairs vinyl to like new condition.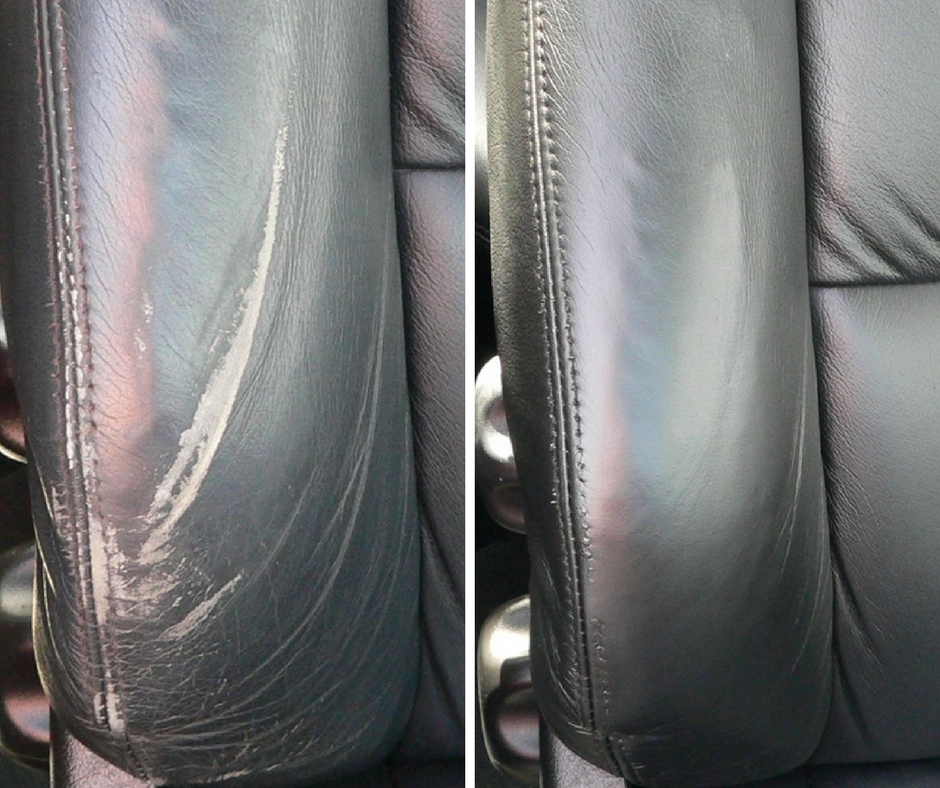 Restore worn and torn leather
Trimfix leather filler and colouring system included in this kit restores and reconditions worn and torn leather.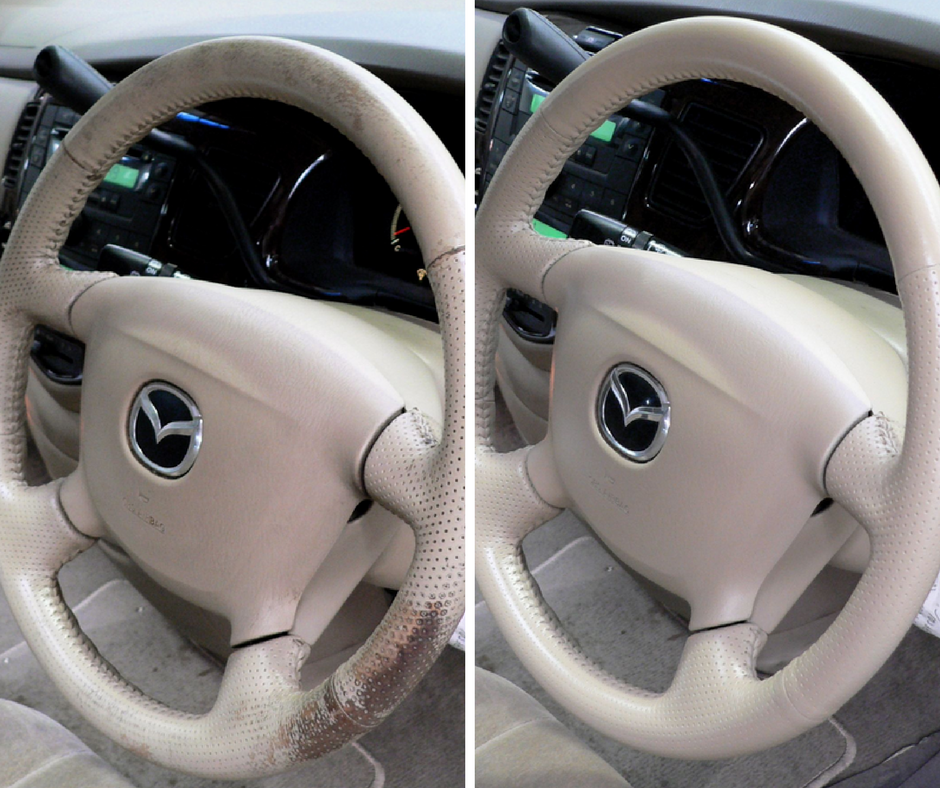 Four types of steering wheel repair
This kit repairs four types of damaged and worn steering wheel.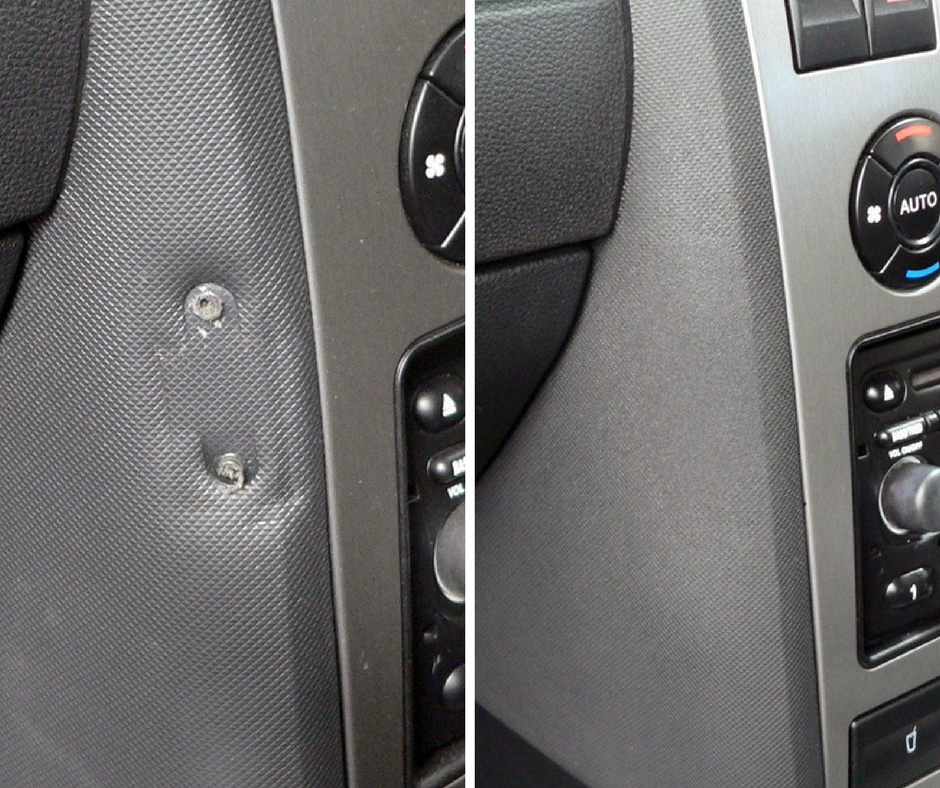 Hard plastic repair such as drill holes
This kit also repairs small breaks in hard plastics. Such as drill holes in center consoles.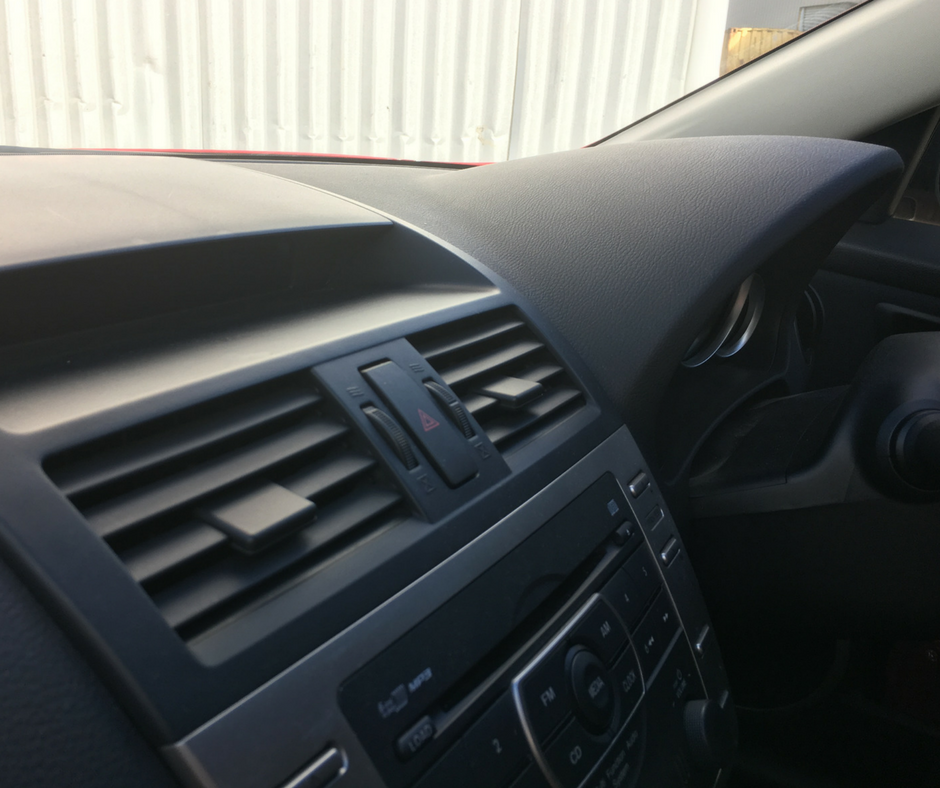 Restore Vinyl Foam Dashboards
This kit includes a special repair compound design specifically for restoring vinyl foam dashboards.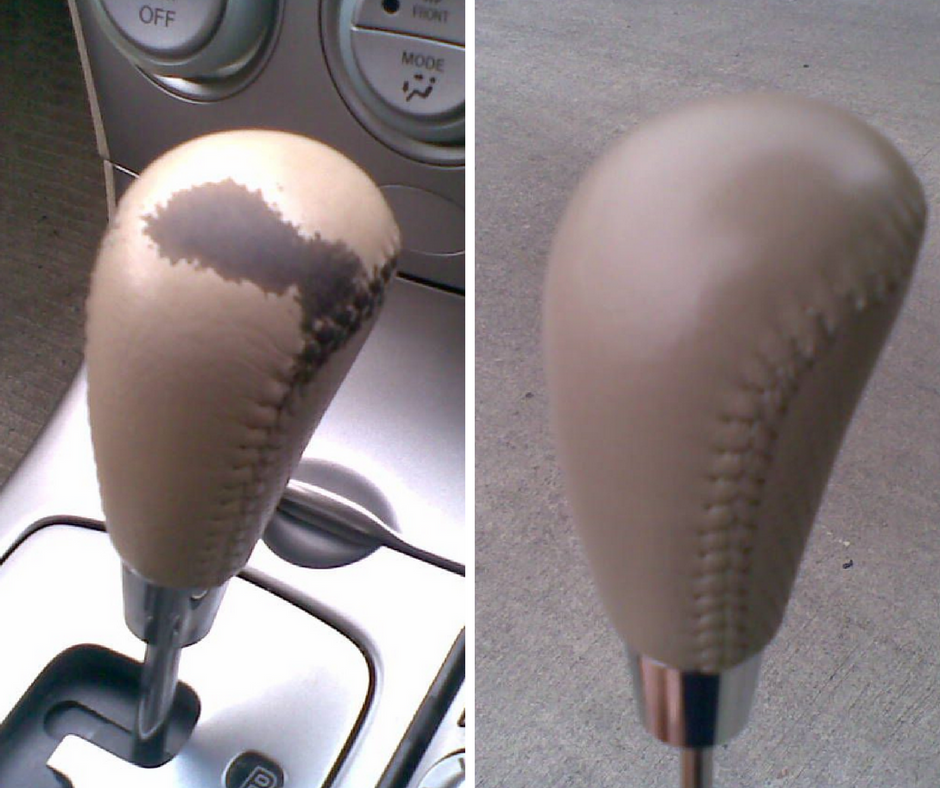 Our complete leather and vinyl repair system will restore and recolour a whole range of interior car parts.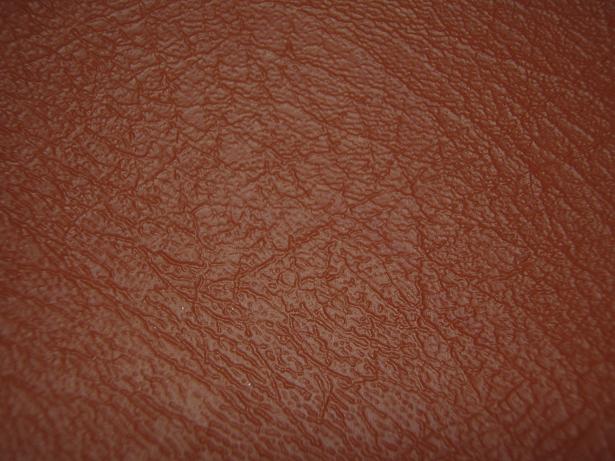 Grain Mould Pads are used to re-apply textures
to leather and vinyl repair jobs.
We have an extensive range with over 45 textures
that can be purchased individually or in a set.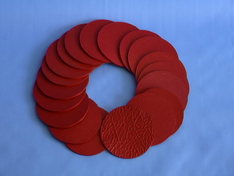 Code for set of Grain Mould Pads: GMPS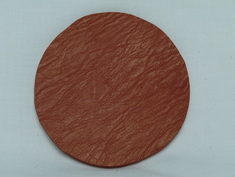 Grain Mould Pad Individual
Individual Grain Mould Pad Code: GMP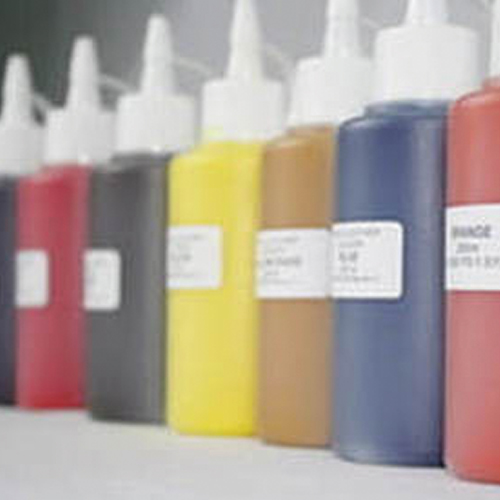 At the heart of this vinyl and leather repair kit is our advanced vinyl and leather lacquer based paint.
Our paint provides a high quality finish on both leather, vinyl and plastic. The finish is flexible and durable.
In fact we have had our paints lab tested for abrasion resistance. The test provides a rating out of 10. The higher the rating the more wear resistant a paint is.
Most other paints only score around 4 out of 10. While our paints scored 8.9 out of 10. This means repairs using our paints will provide a superior finish in both look, feel and durability.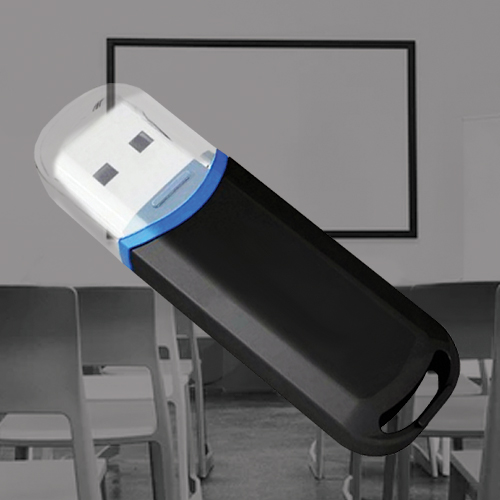 Complete Vinyl & Leather Repair Training
This repair kit comes with our 10 part video training series
Training Videos Include:
Leather crack repair
Leather Scuff repair
Dashboard Repair
Vinyl Seat Repair
Center console hard plastic repair
Recolouring part 1
Colour matching part 2
Steering wheel loose outer rim repair
Urethane steering wheel repair
Leather steering wheel repair
This repair system has been designed to be portable so that you can make repairs in the vehicle on site. Our paints work perfectly with the portable Preval spaying system.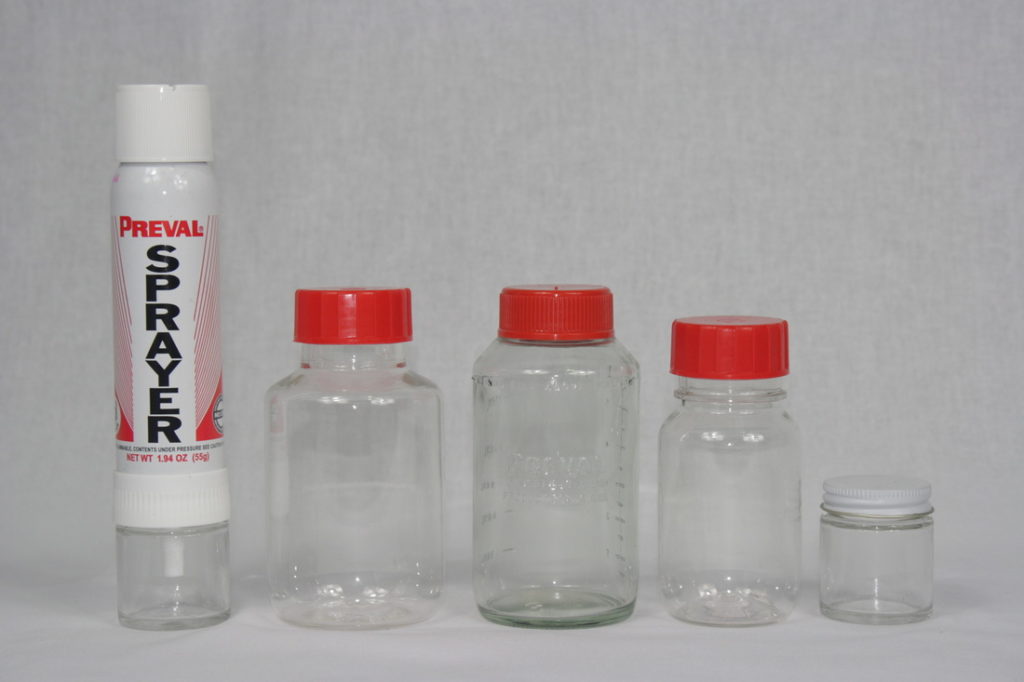 Hitachi Mini Grinder and Sander Kit
Comes with the following accessories:
2 batteries
Grinders/sanders
Charger
Sanding shaft
fine,medium and corse sanding discs
Carry Case
*accessories in this picture may not reflect the actual contents of the kit we supply at Trimfix Supplies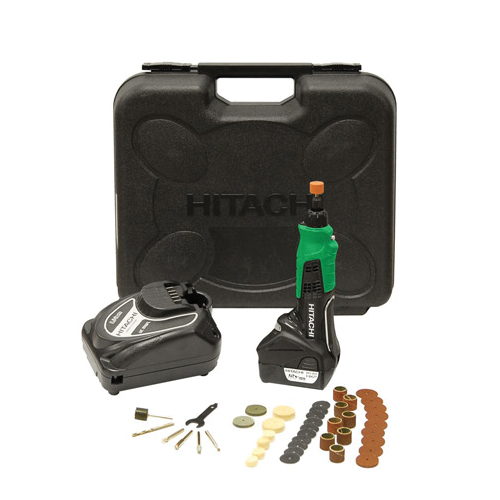 Vinyl and Leather Repair Accessories
Come in either 5 meter or 25 meter lengths.
5 Meter – HT5
25 Meter – HT25
Comes in either large or small.
Small – CFSS
Large – CFSL
Comes in either 7″ or 8″
7″ – MPS
8″ – MPS2
Used for cleaning vinyl and leather surfaces. It is very strong we advise you dilute with water 40:1 for vinyl and 80:1 on leather.
• 1lt – VCC01
• 2lt – VCC25
• 20lt – VCC20
This product is used with the vinyl and leather lacquers to thin mixture for application on leather.
This product is used with the lacquers to thin mixture for application on vinyl.
Leather Crack Filler is used to fill holes and cracks in leather. Typically used with a backing tape behind it to fill cuts or just applied to deep grooves and scratches in leather.
Used to fill rough surfaces on leather. It is a brilliant product that makes restoring old leather a breeze, the use is best described in our training DVDs.
Leather Cream Conditioner
Clear Welding Compound comes
in either 200g or 500g.
• 200g – CWC01
• 500g – CWC02
Dash Vinyl Compound used for repairing damaged, split or dinted dash boards. Comes in either 200g or 500g.
• 200g – DWC01
• 500g – DWC02
Sold in either 200g or 500g.
Code: GWC